Local ocean conservation opportunity for teens
Ocean Conservation is something just about everyone is aware of. It seems like everywhere you look, there's talk about our oceans. Despite all of the talk about saving the oceans and protecting our ocean life, it may prove hard and almost impossible to get involved and make a change. Because how does one person save the ocean? The Mote Marine Aquarium down in Sarasota has the answer- a Youth Ocean Conservation Summit!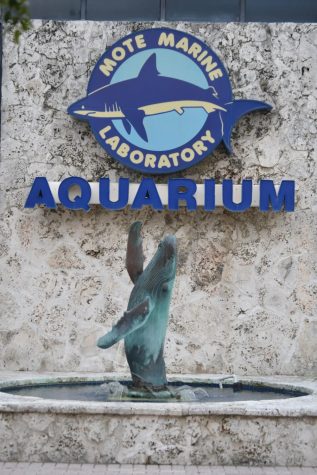 Each winter, the aquarium hosts a summit drawing in students from all over the state. These students join together to learn more about ocean conservation and learn ways to get involved that are helpful. At the summit, people group up based on interests and talk about ways they can begin to help in that concentration. These are based on presentations from actual conservationists and even students that have taken initiative and begun to make a change in their community about how to get involved. And that's just the morning session.
After lunch, which is ordered online and then served at the event, there are workshops, similarly chosen online while registering. There are 4 workshops in the afternoon, with options such as coral restoration, plastic reduction, and my personal favorite, shark conservation.
There are plenty more options to choose from and they all will give great information about how to get involved in that area of conservation. Each workshop is presented by a professional that can help and give students tips on how to get involved. They're all extremely kind, always open to questions- usually even making time after workshops for questions.
While the 2019 summit has already happened, you can still always be on the lookout for registration opening by checking their website, with a simple search of "Youth Ocean Conservation Summit".
The 2019 summit was incredible, it was my third time attending and, just like every other year, I learned so much and am always getting one step closer to being able to make a change in my community.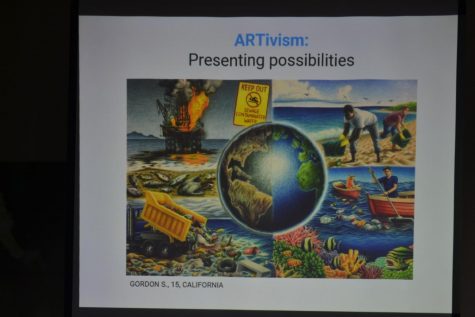 While all of the workshops I attended were extremely informative and interesting, one workshop, in particular, stood out to me. It was Bow Seat's "Artivism" workshop. Artivism. Art and activism. This workshop talked about how their main goal was to connect conservation through young artists. They showed examples of different types of conservation, and an art piece made by a kid that conveys that message. For example, one was talking about the topic of "Presenting Possibilities". This means that through conservation, there are so many different possibilities that can come from helping out the environment. The young artist took that message and condensed it down into an art piece that was easily understood. Bow Seat's message is "conservation through creativity", which stood out so much to me because Blake is a fine art school, so a lot of people are heavily involved in some sort of art form. Whether it's photography, drawing, or dancing, most people here are involved in the arts. Bow Seat even has an ocean awareness contest where artists can submit a work that represents some form of conservation and spreads an important message, and students can even win scholarships of up to $1,500 and a $750 Educator Innovation Award for our teachers. This is a great opportunity for many of the students here at Blake, and it never hurts to at least take a look. You can go to bowseat.org/contest for more information.
Some kids might think "Oh, I'm not good enough to win" or "Everyone will probably be better than me I have no chance", but you will never know unless you try it. So go ahead, look into it, submit a piece. And who knows, maybe you'll end up surprising yourself- and you may even end up with a $1,500 scholarship!
The Youth Ocean Conservation Summit is one of the best resources to better your knowledge of the ocean and the problems threatening it, as well as get legitimate tips on how to get involved. It's an incredible thing to do, and it's always held on a Saturday, giving more flexibility for people's schedules. So be on the lookout for the registration opening by going to youthoceanconservationsummit.weebly.com.
Leave a Comment
Your donation will support the student journalists of Blake High School. Your contribution will allow us to purchase equipment and cover our annual website hosting costs.