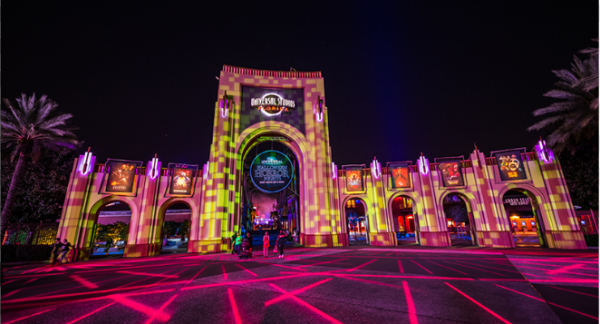 it's the year of 2023, and spooky month is coming up, what would that bring? Halloween! everyone loves universal studios, and now that spooky month has arrived, we can turn our heads to the event called Halloween Horror nights. there are six universal studios across the globe, and that means Halloween horror nights can be found there as well, such as in Orlando Florida, Hollywood California, Japan and Singapore.
Universal Orlando's Halloween horror nights is a spooky haunted after hours event that was given an award for best Halloween event by golden ticket awards for their scary haunted houses and spooky shows. These haunted houses are open no matter the weather, rainy or clear skys are no match for the scares that the  house may bring upon you, well unless rainfall is a little bit too heavy or there's a thunderstorm. But even if there's a thunderstorm, at least their special effects stay operational.
You may think Halloween horror nights may be strictly about the "scare" of it all, but they also have food that's Halloween themed. A popular food there is found at "today cafè" the best selling food there is called "pumpkin duce de leches puff". This pastry puff is filled with a pumpkin and duce de leche filling,topped with whipped ganache, crispy pumpkin seeds and golden accents. And another popular food that's Halloween themed for the haunted event would be located at the "park plaza holiday shop". The popular menu option would be the "twisted tater" which is a last of us themed food that is a twisted sliced potato skewered seasoned with your choice of seasoning and fried to crispy perfection.
Halloween horror nights has many shows, events,food, and haunted houses sure to make you scream.
Credits to the following resources:
https://www.universalorlando.com/hhn/en/us
https://theparkprodigy.com/halloween-horror-nights-3/
Insider's Guide to Halloween 2023's Exclusive Food and Drinks at Universal Orlando Resort
-Bing images