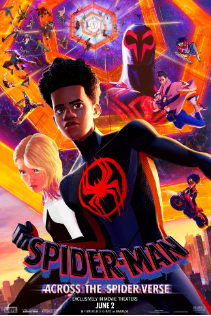 As of now 2023 has seen lots of movies that hit the long run and ended up loved by many, let's take a look at some successful movies in the year of 2023.
first, we have the movie that ended up being massively popular, spider man across the spider verse 2. About a teenager with spiderman-like powers Miles Morales running across the Multiverse, where he encounters a team of Spider-People charged with protecting its very existence. When the heroes fight on how to handle a new threat, Miles must redefine what it means to be a hero. making its way out with a whopping 95% by rotten tomato's and a 94% by the audience, spider mans into the spider verse is by far a favorited movie in 2023.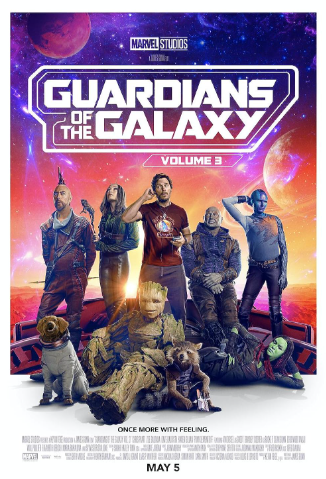 Another popular movie for the year of 2023 would be guardians of the galaxy vol.3. This movie is About our favorite band of misfits are atoning into life in a place called knowhere, but it isn't long before their lives are upended by the echoes of Rocket's turbulent past.  walking out of the theater with a decent 81% by rotten tomatoes, and a big 94% by the audience.
Last but not least we have teenage mutant ninja turtles: mutant mayhem. Teenage mutant ninja turtles have been loved by everyone since 1983, from a small comic to today's tv shows and movies now. the movie takes place in New York, four mutant teenage turtles that were recluse under the city- strive to win the hearts of the citizens of New York and being accepted as normal teenagers,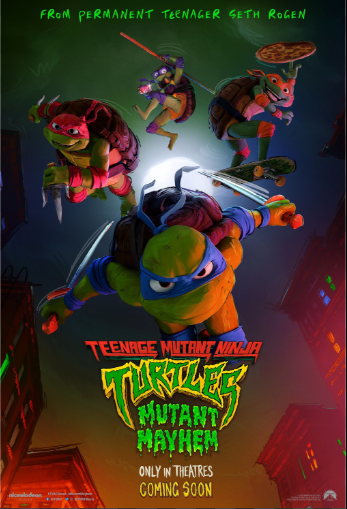 the turtle's friend April O'Neil helps them solve mysterious crimes, but soon a mass number of mutants are unleashed upon them. stepping on the podium with a huge 97% by rotten tomatoes and a 90% rating by the audience.
Now that the year is almost over, soon there will be more movies that could be bad, or good- but only a few will be as popular as these movies in the year of 2023.
credits to the sites I used for this information: Rotten Tomatoes: Movies | TV Shows | Movie Trailers | Reviews – Rotten Tomatoes
IMDb: Ratings, Reviews, and Where to Watch the Best Movies & TV Shows
-Bing images