Richard Gonzmart: Ulele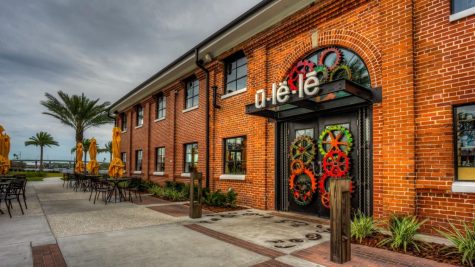 Welcome to Blake Vespula, previously known as the Jacket Online. After an almost two year hiatus, we are finally back! The staff of Blake Vespula are so happy to be up and running again, and we owe a lot to our sponsor, Richard Gonzmart. 
If you go to Blake, there's a very high chance you've been to Armature Works over the bridge. There's also a high chance you've been to, or at least heard of, Ulele (shown as ū•lë•lē on it's sign). Named after a young Native American princess, the restaurant "celebrates the vibrant fusion of ingredients from Florida waters and land once home to many Native Americans" (Ulele). Their lunch and dinner menus feature a wide variety of meals for everyone's taste buds. With a 4 star rating on Yelp, Ulele is a must visit when in the downtown area. 
That's not all Richard Gonzmart does. A well known figure in Tampa, he owns the Columbia Restaurant in Ybor City, Goody Goody Burgers in South Tampa, and multiple others. Gonzmart is also very generous, and is the reason Blake Vespula has the opportunity to make a comeback. As a thank you to Mr.Gonzmart, we will be frequently publishing articles about him and his restaurants, influences, etc. From the Vespula staff, Mr.Gonzmart, we thank you so much for allowing us to express our love for the art of Journalism once again. 
View Comments(1)
Your donation will support the student journalists of Blake High School. Your contribution will allow us to purchase equipment and cover our annual website hosting costs.