Should Teachers Celebrate Black History Month?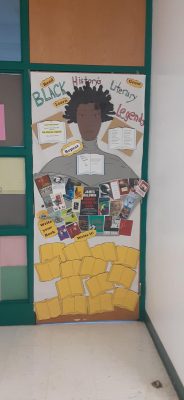 Black History Month is the time to celebrate African-American contributions to U.S and society. Their input can vary from inventions like the Potato chip- invented by George Crum, to fighting for civil rights like Martin Luther King Jr., Rosa Parks, and Stokely Carmichael. During February teachers should be teaching their students about these important figures in order to help spread awareness.
Multiple students think that Black History Month is the perfect time for teachers to educate their students on African- American history.In fact, A poll of 50 students shows that 100% think that teachers should incorporate Black History Month in their lessons. Jalen Jonnson, a Freshman, says teachers should "Let us watch videos and do presentations on black figures who we think helped shaped the country".
There are teachers who have managed to educate their student's on these significant people. Christian Evans, Sophomore, says "Mrs. Makawi [discussed] Henrietta Lacks". Ms. Willis-Barrett is requiring her students to write letter's from the point of view of a leader that was a catalyst for change and did something important that pertains to black history.
In the end, it is important that students know who these leaders are because they influenced the world today.
Leave a Comment
Your donation will support the student journalists of Blake High School. Your contribution will allow us to purchase equipment and cover our annual website hosting costs.