2019 CGI Model Exposed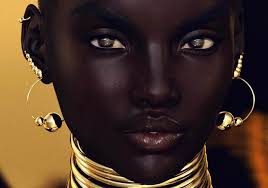 This year a huge controversy struck when a model named Shudu, along with other models, were exposed as being CGI. Both African American and model communities were concerned about the creation of Shudu.
As some may know, the model Shudu is adored for her dark complexion and admired by people because she is one of the few models that represent dark skin beauty in the modeling industry. As you might imagine, finding out that she wasn't real struck home to many people. In other words, the black community is saying ''Why couldn't they just find a real dark-skinned model?'' Another factor that also bothered people was that her creator, Cameron-James Wilson, is a Caucasian man.
Real models are worried that the CGI influencers are going to take over the beauty industry and leave them out of work. They're afraid that the CGI looks ''too real''- this was apparent sense most people were fooled by these CGI's and were shocked to find out they were fake.
According to wersm.com, the creator of Shudu said, ''Shudu is an expression of my views, and what inspires me, however, I think what she represents to others is a shift, a shift in how beauty is viewed.''
Leave a Comment
Your donation will support the student journalists of Blake High School. Your contribution will allow us to purchase equipment and cover our annual website hosting costs.