Quarantine Planting
Local Tampa teenager copes through COVID-19 by planting and painting.
COVID-19 quarantine has made life different for everyone. Staying at home to do school and work has been a stress and people don't know how to spend their time trying to keep sane. Most teens have resorted to Tik Tok and Fortnite and have been staying in bed, but not Isaac Roach, a Tampa homeschool student. This local teen has been spending his time being productive. Isaac has planted flowers and is also keeping his home-grown pineapple plants growing strong. To keep productive, he says, "I water my plants every day. I make sure they are looking nice and healthy."
Planting is a long process but Isaac doesn't mind knowing the outcome. "We pulled out all the weeds and put them in trash bags, we then laid down fresh soil and took a ruler to mark out 12- inches because the seeds needed to be that far apart, then we planted the seeds in two-inch holes and added water," Isaac explains.
Isaac believes that by growing your own plants, it gives you a sense of ownership. "You can grow them yourself instead of going to the store and buying them. You can have a part in producing something that is your own." Not only does Isaac plant for enjoyment but it also gives him responsibility."Planting gives me something to look forward to. Just being active and not being lazy and getting vitamin D feels good. I have to water the plants every day in this Florida heat, otherwise, they would be at risk of dying. Just like humans need to eat every day, so do plants." Eventually, Isaac intends to turn his efforts into a pineapple business, charging 15 to 30 dollars per plant.
Other than planting, he has invested time acrylic painting. "I paint because it makes me feel chill and makes me feel happy," he says.
To get into the right painting environment you have to clear your mind and space. Isaac says that good music opens up creativity to help him paint. " It keeps me focused and depending on what music I listen to it changes how I paint." After setting the tone he finds a canvas and begins to paint. "I find a canvas then I make sure I have all the colors as well as my watering dish and a paper towel to wash off my brushes."
Quarantine has inspired him to plant and paint more often. He promises he will continue doing these things. "I've done these things way before the quarantine. COVID-19 has just given me more time to do the things I love."
If you'd like to know more about Isaac's planting and painting you can find him on Instagram at @isaacsnatureshots and @isaacsartcollection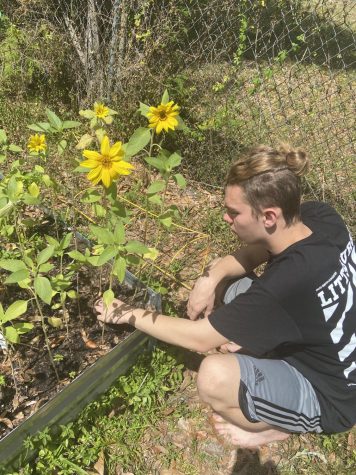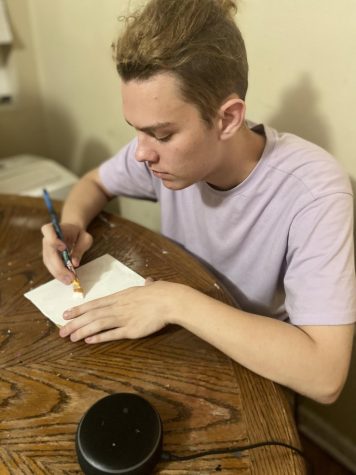 Leave a Comment