Bring It, Billie!
America is home to some of the most amazing talents in the world. One of the most iconic artists of today's generation is Billie Eilish.
For those who aren't familiar with this musical idol, Billie Eilish is an 18-year-old sensational pop singer from Los Angeles, California. Billie has done nothing but tops the biggest charts and break records for the past year and a half. She has sold out major arenas and worked with some of the most popular people in our generation of music.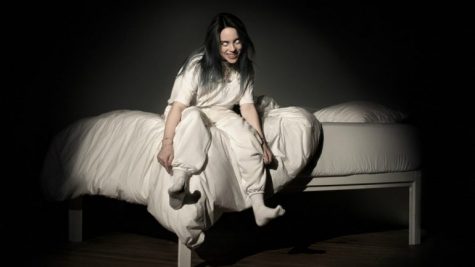 She is known for conquering the norms of our society and achieving nothing but greatness. To show how remarkable Billie Eilish is, we witnessed her hit number 1 on the Billboard Hot 100. One of her biggest hits "Bad Guy" was number 1 on multiple charts for 19 weeks, dethroning Lil Nas X's "Old Town Road."
On January 26th, we witnessed history in front of our very eyes. Out of six Grammy nominations, Billie won five Grammy awards, including the top awards like Album of the Year and Best New Artist. She also won the very first award of the night, making her stand out.
Billie's style of music could be described as personal, expressive, and… Billie's take on her music lets fans know how serious being transparent is: "Writing a song is so personal. You have to have trust in someone you're working with; otherwise, you're not gonna come out with something that's really you"(BrainlyQuotes). Transparency allows an artist to deliver their message with the right intent, and that's exactly what Billie Eilish does.
Leave a Comment