Justin Bieber : Changes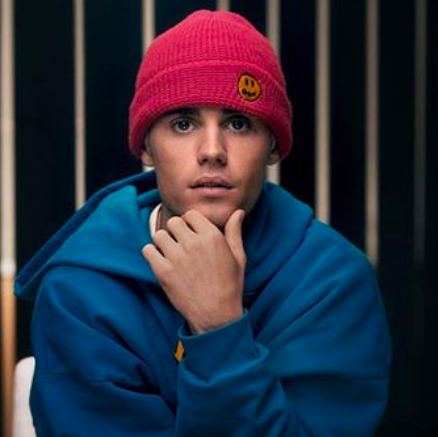 During the summer of 2017, Justin Bieber decided to end the remaining leg of his "Purpose" Tour. After almost 3 years of silence from Bieber, he is back and ready to tell his story to the world. On Feb.14, Bieber released his 5th studio album, "Changes." I couldn't wait for the new music to drop as a devoted Bieber fan since I was 10. "Changes" is different from Bieber's previous works. It definitely has different vibes than his usual pop tunes. Some of the new twists to his set list are rapping and and R&B beats. My rating of the overall album is a 4 out of 5. Not all the songs are radio worthy, but it is definitely one of my favorites.
Here is what I think about each song:
Yummy: This has to be the catchiest song on the album. It plays on the radio all the time so there is no doubt you haven't heard it before. My favorite line is "Fifty-Fifty love the way you split it.",because it explains that the couple's roles are equal.
Get Me: This song is a love song about a guy who has finally found someone who understands him. This is a relationship many of us might hope for, which is what makes this song so relatable. We can only hope we might find another individual who understands every side of you. Kehlani is a featured vocalist, adding to the power of this song I can really appreciate a strong female voice. It adds perspective.
Intentions: This song is very inspiring to me because it reminds people that you don't need a filter to look gorgeous and might help boost confidence. One of the lyrics states "Picture-Perfect you don't need no filter. Gorgeous, make 'em drop dead, you a killer ."
Changes: In this song, Bieber explains that he is going through changes but that doesn't mean that the person he is changed. One of the verses that stuck out to me was, "Sometimes I smile like it's all good. Even though there's pain underneath it." I feel like I do this a lot, so this verse really spoke to me.
Habitual: In this song, Bieber expresses that his love for wife, Haley Baldwin is a habit. It just comes naturally and will last forever. He says, "My love for you's habitual , yeah not for a moment, but forever."
Come Around Me: Bieber is saying that he wants people to act like they miss him, even though they are always around him. He wants every moment to be treated like it could be the last. "When you come around me treat me like you miss me even though you been with me."This may resonate with someone who is afraid of losing someone close to them or someone who wants to make an impact in the world.
Available: Bieber explains that he is available and that he has time for his significant other, even though it may seem like she doesn't have time for him. He says," Are you available, now? Oh here I am (Oh here I am) Are you available? (Just tell me yeah) Cause for you I am (You know I am)." This stuck out to me because I could relate to the feeling. I'm pretty much always available, but it seems like everyone around me is busy and doesn't have time for me.
Forever: The vocals from Post Malone and Clever bring the perfect balance to the song. Bieber questions if his significant other is going to be with him forever. He explains that she makes him a better person, "Won't you be here with me forever, ever, ever? Won't you be here with me forever, ever, ever? Waking up all alone ain't better, better, better. Every time I go the wrong way you turn me back around."
Running Over: The lyrics describe that he thought that love at first sight was fake, but he found a girl he was excited about and couldn't wait to bring her to mom, "Look out, watch out, got me on the defense. Thought love at first sight was just a false pretense. Took my hat off, made me pledge allegiance.
Everything was in divine sequence."
Take it Out on Me: This song is really touching to hear. It explains that when his significant other feels stressed she can release it all on him. She can tell him anything and he'll be there for her to relieve her stress. He says, "I'm your psychiatrist, let's talk 'bout it. We can use sign language, I know your body. I see the weight weighing on your shoulders. It's so heavy."
Second Emotion: The song is asking if his significant other feels the same way as he does. "I would rather take my chance with you instead. Do you second that emotion." Bieber really overshadowed Travis Scott, who seemed to get lost in the song with his mumble of a rap. I couldn't really tell what he was saying until I looked the lyrics up.
E.T.A: Bieber has been waiting to find love and he just wants to know when it will arrive. Which is relatable to many people. "I just wanna know your E.T.A, E.T.A, out the window got me looking out the street. What's your E.T.A?"
All Around Me: This is probably one of my favorite songs on the album. I can relate the lyrics to my relationship with God and the fact that I need Him "All Around Me". The chorus is "Room for you in my coupe, let me open up the door. Open up my eyes to a feelin' I can't ignore. I need you all around me, yeah….. I need you all around me. Wouldn't wanna be in any other place."
Confirmation: This song is also one of my favorites. It reminds me that I don't have to be so anxious and that I don't need to rush everything. "Ain't no need in being so anxious." "Take a moment to cherish this space."
That's What Love is: Bieber explains what he thinks love is and calls his wife a blessing. "Ooh, and you can trust me. After all the lies I told you. Yeah, that's what love is."
At Least For Now: This song is the shortest on the album. Bieber explains that he's tryng to avoid disappointment. "At least for now. Trying to avoid disappointment. At least for now. One finger at a time, I turn the pages, yeah."
Leave a Comment